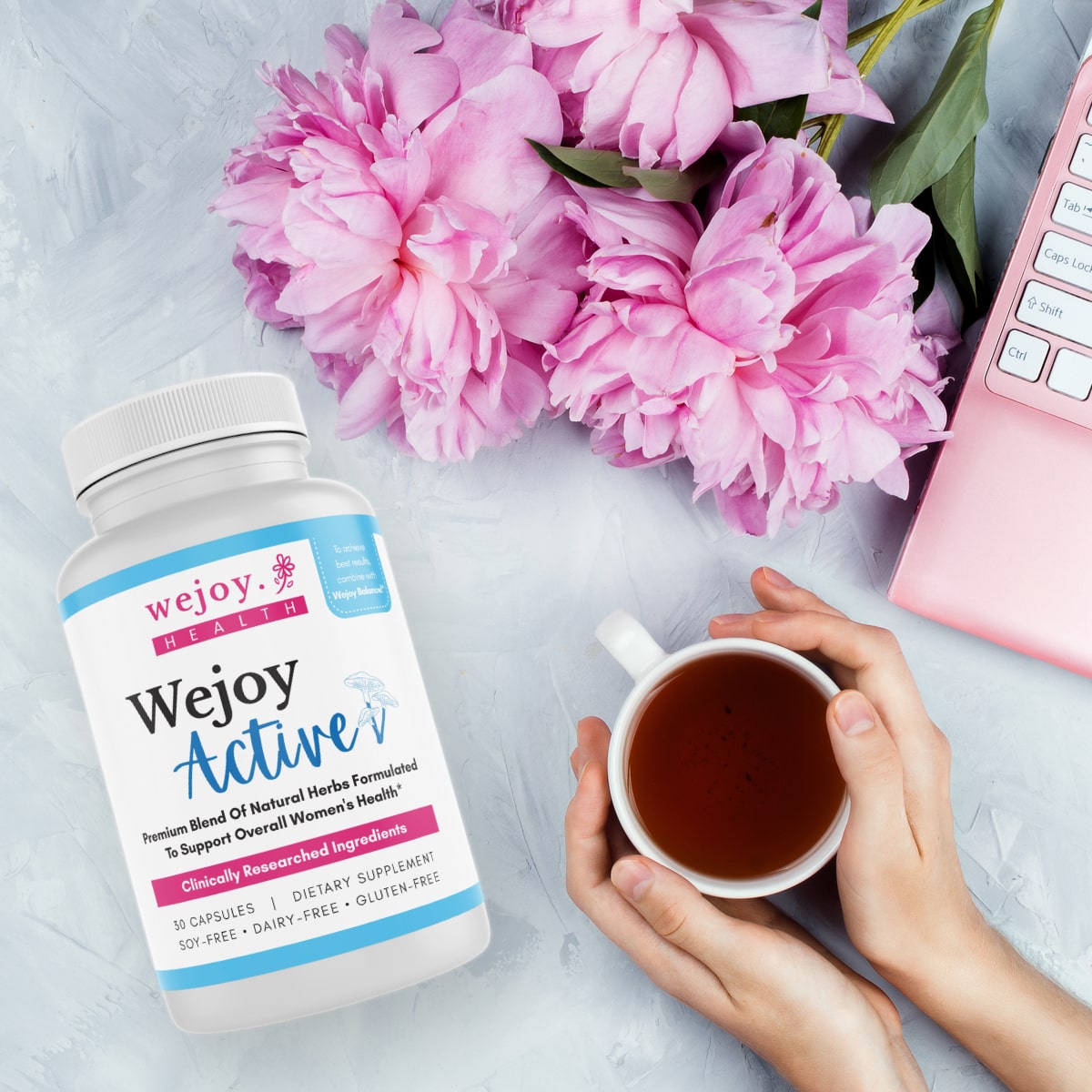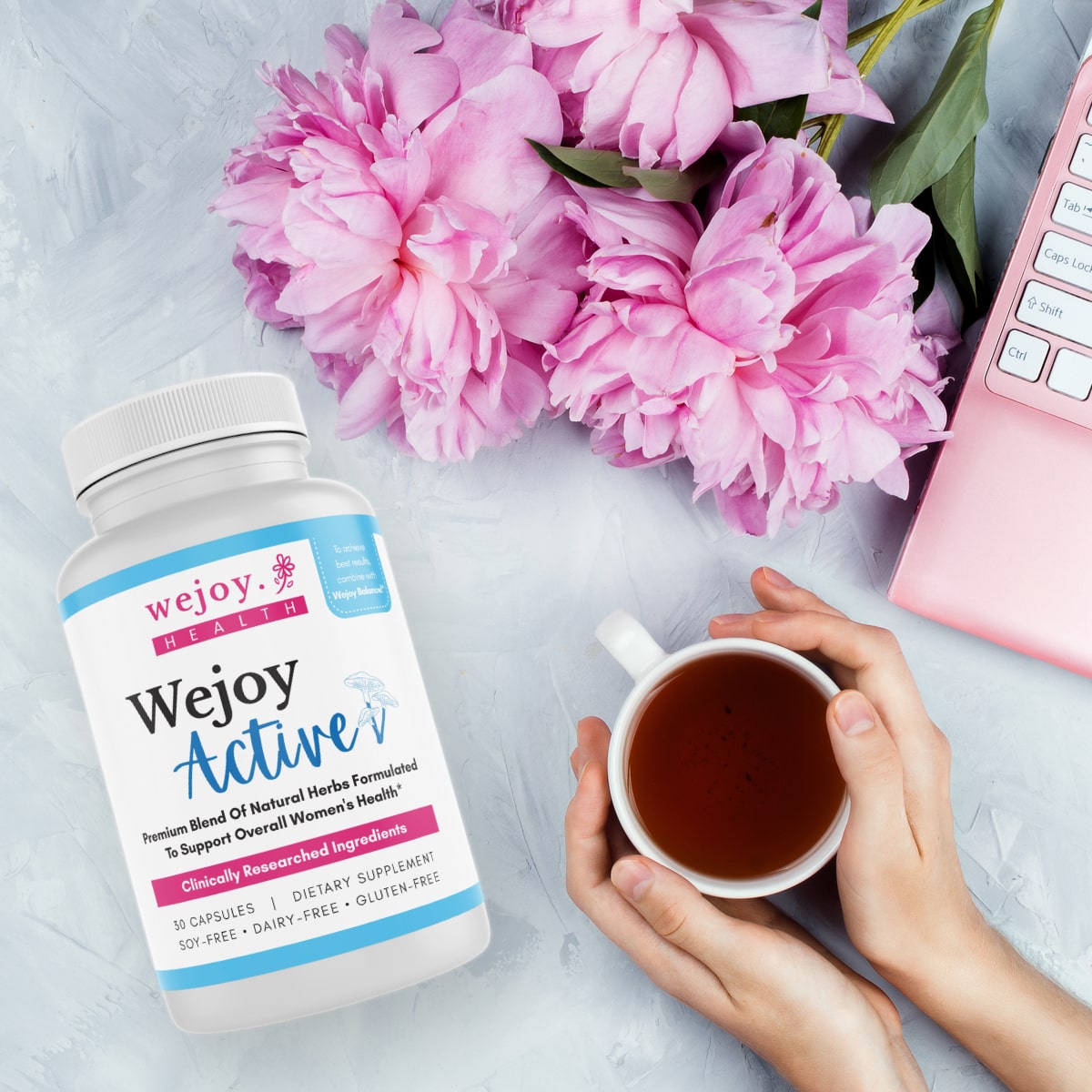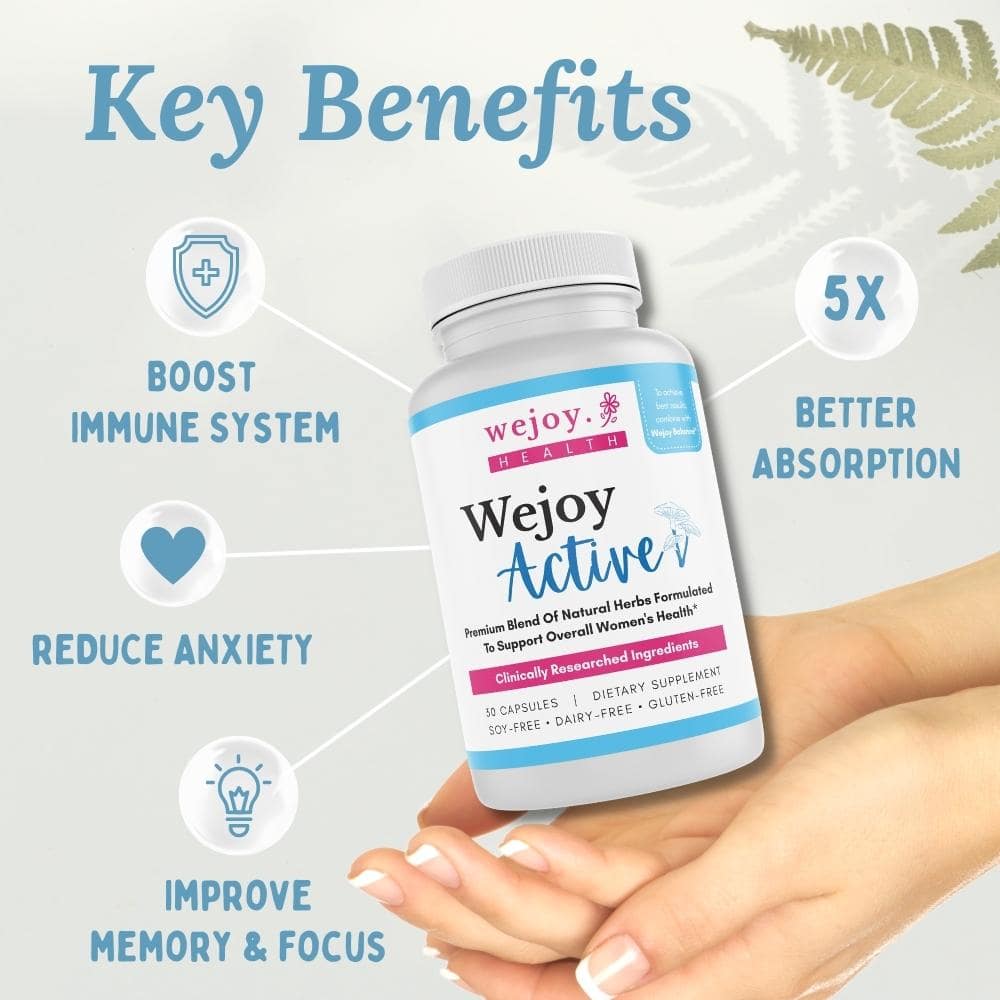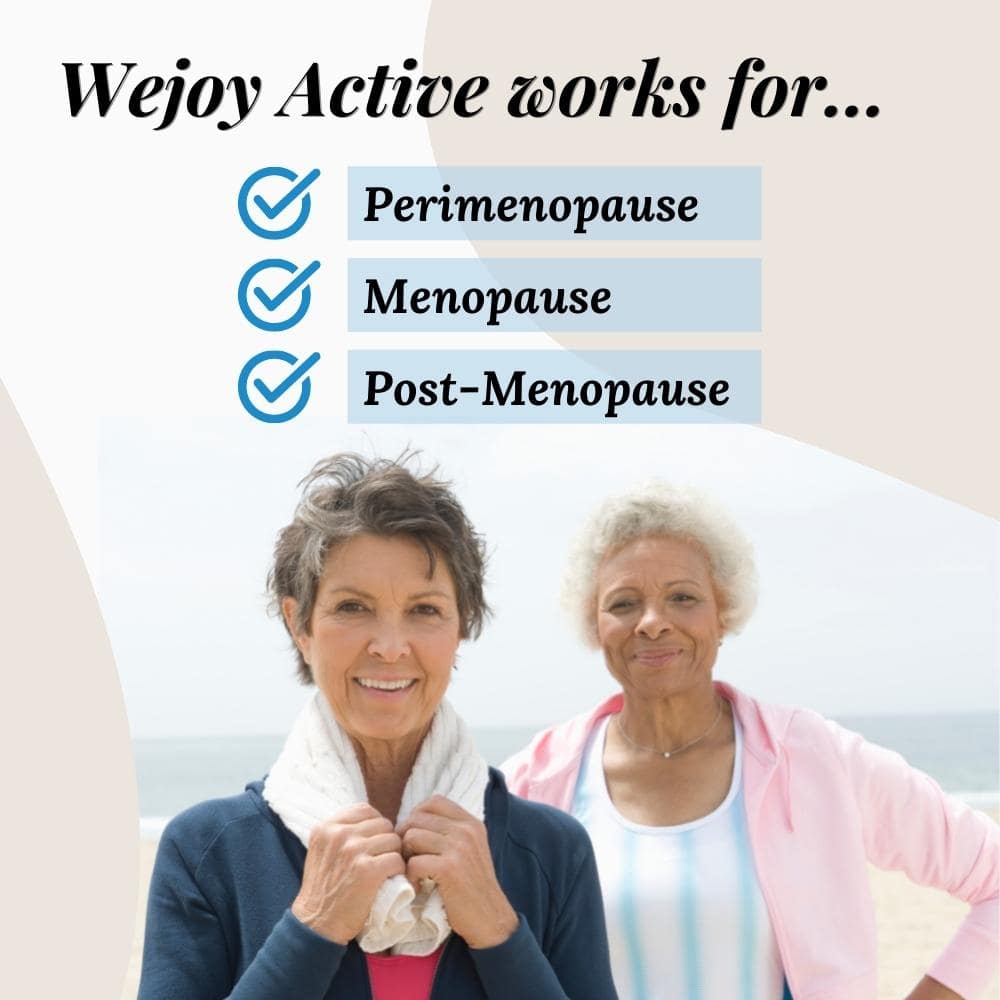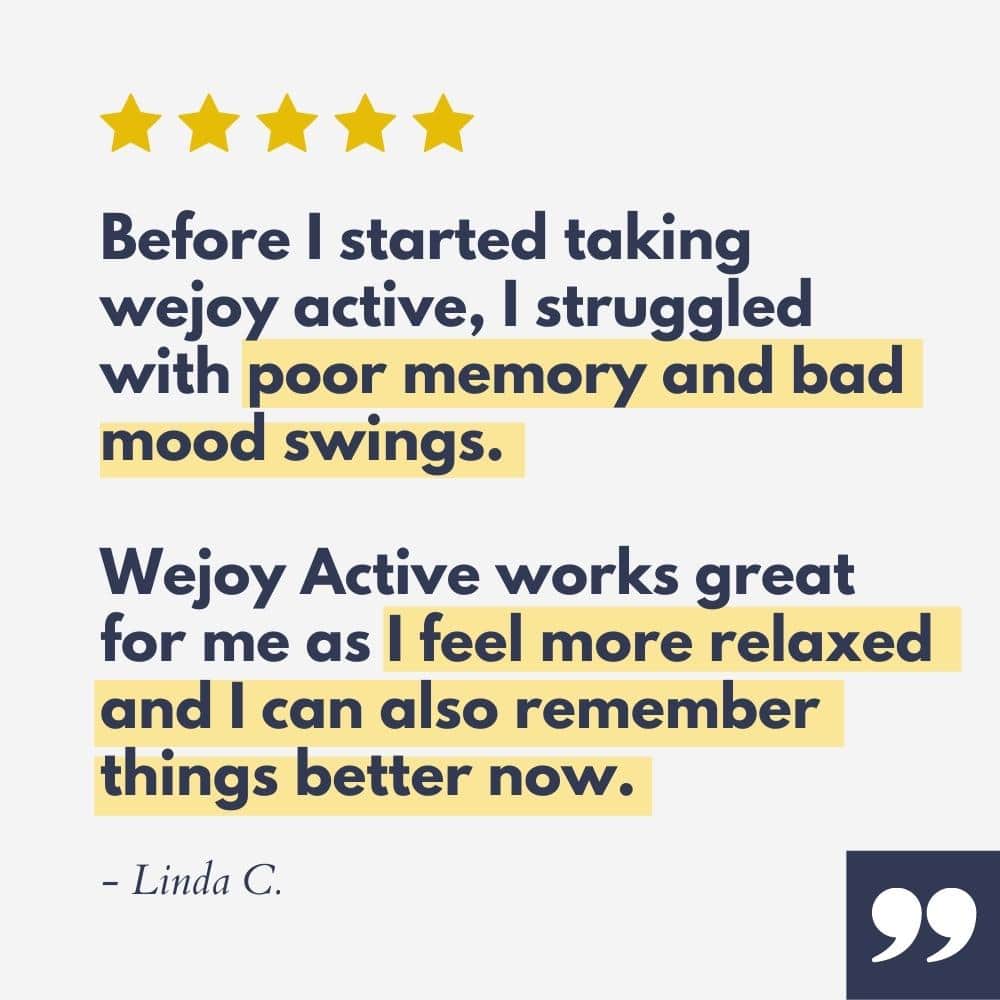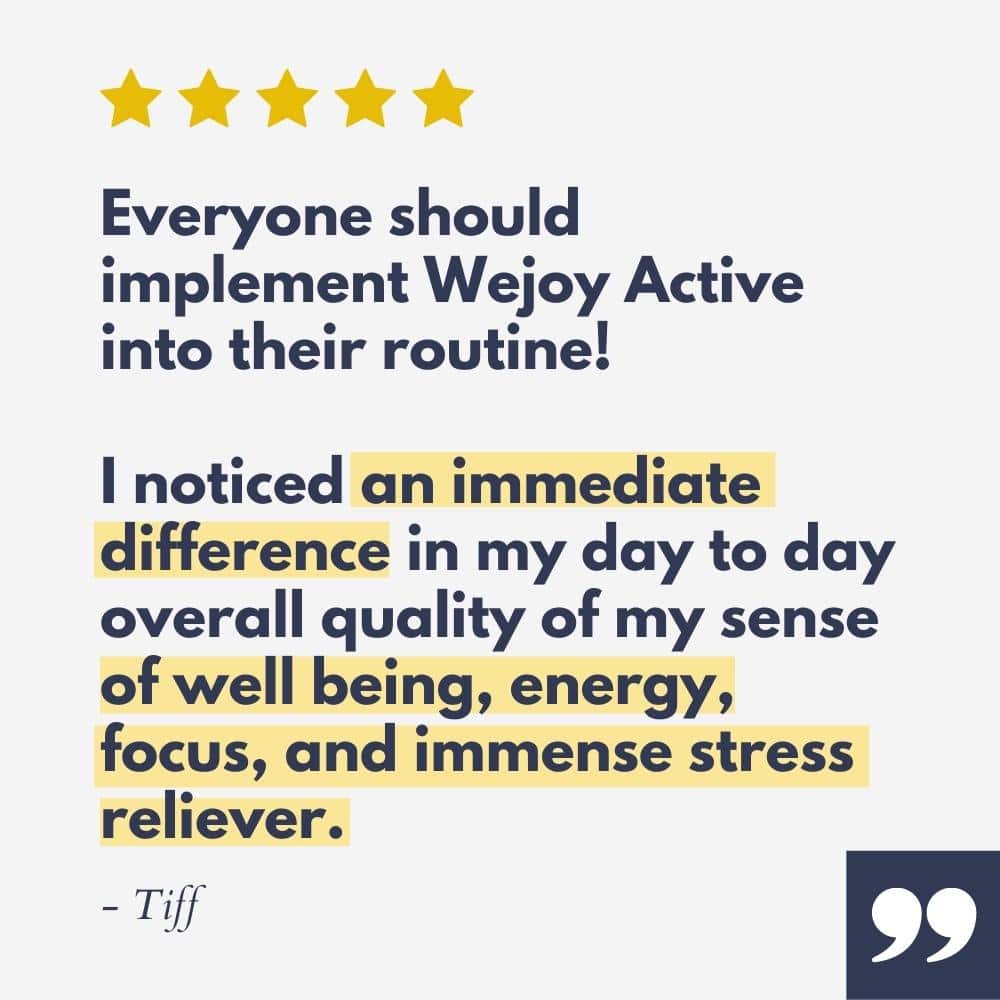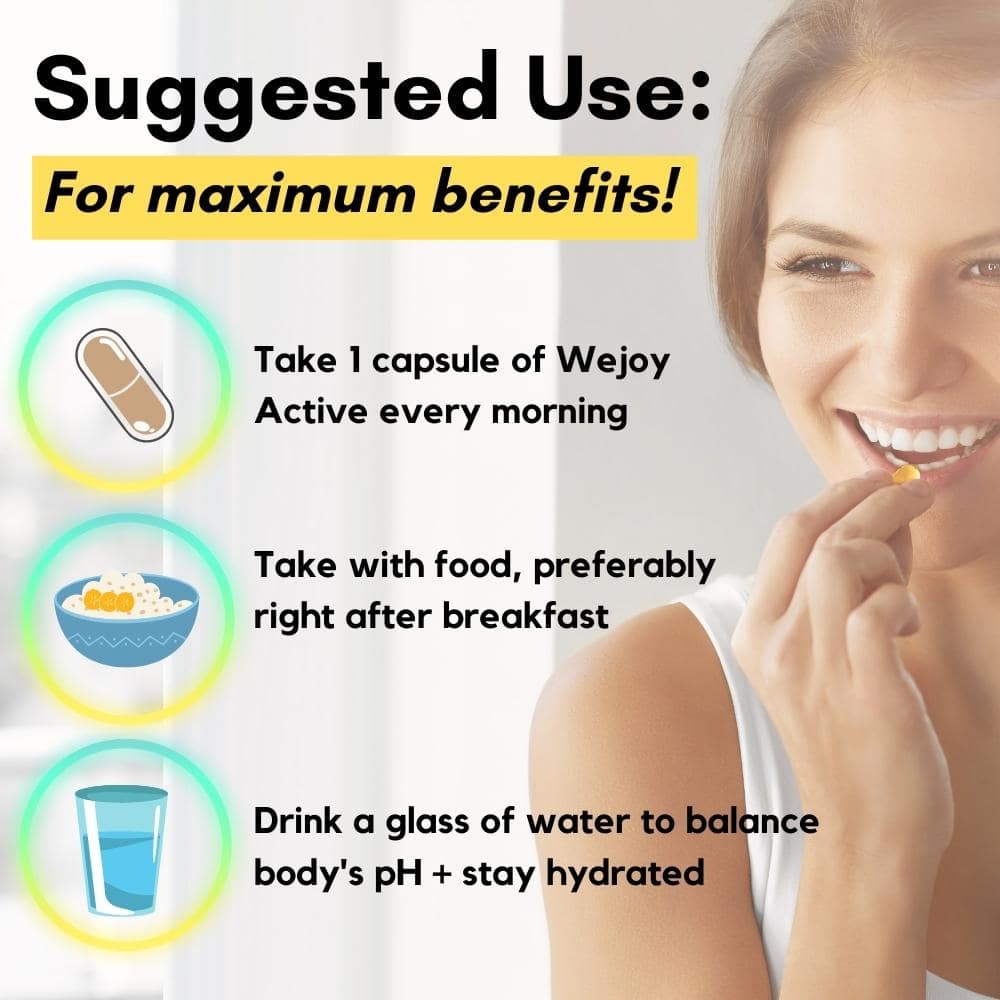 Wejoy Active | Helps With Brain Fog, Immunity, Anxiety and Night Sweats
$129.00
Long-Lasting Menopause Relief

Reduce Cravings & Bloating

Improve Memory & Focus

Strengthen Immune System

Shipping Information

US (5 ~ 8 Working Days)
International (15 ~ 22 Working Days)

For non-US orders, VAT or duties may be imposed by the government of the receiving country.
Return Policy

We offer 100% money-back guarantee (excluding shipping), if you're not satisfied with your order.

Simply write to us at contact@wejoyhealth.com and our team will assist you within 24~48 hours!
Health Benefits
If you always find yourself experiencing:

⚠️ Rapid Mood Swings
⚠️ Difficulty sleeping
⚠️ Slow cognitive function
⚠️ Poor memory and alertness
⚠️ Chronic fatigue and tiredness

This is an indicator that your body is undergoing huge stress.
Which results in your immune system weakening.

How Can Wejoy Active Help In Your Menopause Journey?
Wejoy Active contains premium natural herbs designed to support overall women's health and strengthens the immune system.

The medicinal herbs provide powerful healing properties to the body which energizes the body.

6 Key Benefits Of Wejoy Active:
6 Key Benefits Of Wejoy Active:
Longer-Lasting Menopause Relief
More Effective Weight Control
Reduces Cravings & Bloating
Stronger Immune System
Better Memory & Focus
More Relaxed & Energetic
Cordyceps
Cordyceps helps to Increase your energy throughout the day, while improving cognitive performance and memory
Maritime Pine Bark
Multiple studies have shown that maritime pine bark effectively reduce joint pain and hot flashes
Rhodiola Rosea
Helps to reduce fatigue and brain fog for women
Lion's Mane
Lion's Mane is often referred to as a brain-boosting superfood. It also helps to eliminate brain fog caused by menopause
Shiitake Shiitake contains fat-reducing properties to combat menopausal belly. Research has also shown that Shiitake effectively lowers cholesterol levels
Chaga Chaga is known as an antioxidant powerhouse. It helps to strengthen the immune system to fight infections, from minor colds to life-threatening illnesses

Reishi Known as the "Queen of Mushrooms," reishi mushrooms are able to boost your energy levels and eliminate menopausal fatigue

Maitake Highly regarded in Eastern traditional medicine for its health benefits. It's perfect in reducing anxiety and mood swings caused by menopause
Suggested Use
For Best Results, Take 2 Capsules Daily In The Morning, With Food Or As Directed By Your Physician.
Wejoy Active Works Perfect For Women Who Are Looking For:
#1: A Stronger Immune System. Improved Memory. Better Mood
Specially-formulated to support overall women's health. Enhances memory and cognitive functions. Fortifies the immune system.

Plus, it helps to boost your energy throughout the day.
#2: Experience Noticeable Results
Many customers were amazed to see noticeable improvements in as little as 2 weeks!
#3: 100% Safe & Natural, with No Side Effects
Wejoy Active contains natural, clinically researched ingredients that are safe for consumption