5 Hidden Symptoms Of Menopause That You Probably Dont Know About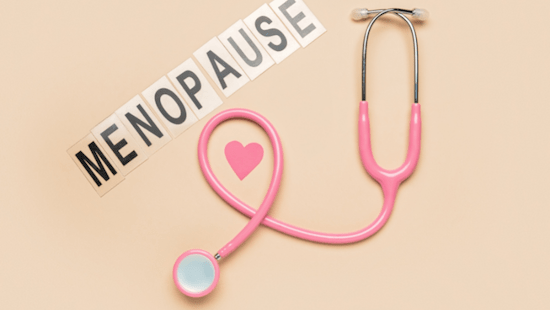 Is it hot in here, or is it just menopause? You may experience menopause when you're in your midlife. Although the onset of menopause is a natural process that all women will eventually go through, it can still be a confusing and even daunting time. 
To help you navigate this transitional period, here are five hidden symptoms of menopause that you probably don't know about.
The 5 Symptoms Of Menopause
Let's take a closer look at five hidden menopause symptoms in detail.
Thinning hair
As you go through menopause, one symptom you may notice is that your hair gets thinner. This is due to hormonal changes, namely a decline in estrogen and progesterone. These hormones help our hair grow and stay on our heads. When they decline, it also results in the growth of androgen, which can shrink hair follicles. 
Other causes of hair loss during menopause include stress, poor diet, or illness. To combat thinning hair, ensure you eat a healthy, nutritious diet with plenty of whole grains, fruits, and vegetables. You should also exercise regularly and stay hydrated. If you can manage these things, you'll be in good shape to fight off menopause hair loss.
Hayfever & Allergies
Hayfever and allergies can be exacerbated during menopause due to the stress placed on the immune system. Histamines are released when the immune system is under duress, triggering allergic reactions. 
 Because of the close relationship between hormones and the immune system, it is not uncommon for women to notice changes in their allergy profiles during menopause. Any sleep issues experienced during this time can further contribute to heightened allergies. If you are a menopausal woman who shares reactions, pay attention to what triggers your allergies.
Breast Soreness
As women approach menopause, they may experience several changes in their bodies. One such change is breast soreness. This can manifest as a dull ache, throbbing pain, or burning sensation caused by the fluctuating hormones associated with menopause. 
To help ease this symptom, it is advisable to monitor salt intake, stay hydrated, and exercise regularly. Additionally, wearing a supportive bra and a warm compress can also be helpful. If needed, over-the-counter pain relievers can be used to manage pain.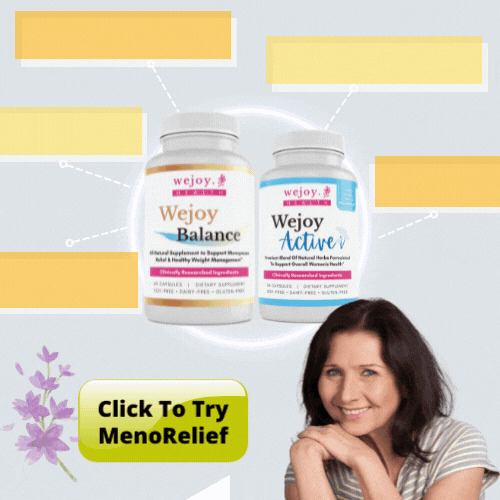 Vaginal Pain
Losing estrogen during menopause can cause changes in the vaginal and vulval tissue, making it thinner and more prone to irritation. As a result, you may experience pain and bleeding during sex. In addition, the reduced estrogen levels can also make you more susceptible to infections.
Joint Aches
Joint aches are a common symptom of menopause, affecting many women as they age. This decreased mobility and flexibility can be debilitating, especially in the hips and knees. Several factors contribute to joint pain during menopause.  
Weight gain strains joints, and dehydration can lead to stiffness. However, the primary cause is hormone changes; estrogen helps maintain joint fluid levels. 
To reduce joint pain, it is essential to stay hydrated and active. Supplementing with omega-3 and eating omega-3-rich foods can also help with inflammation. Taking ashwagandha can also help reduce inflammation and relieve joint aches. Taking these measures can improve your quality of life and keep your joints healthy.
Wrap Up!
All women will inevitably experience menopause eventually, but the process can still be confusing or even frightening for some.
Now that you're armed with this knowledge, you can take steps to reduce your risk of experiencing these symptoms. Stay healthy and good luck!
  
The Final Tip...
We understand that menopause can be a difficult journey for many women. Hence we created Wejoy Health products to help women to relieve menopause symptoms naturally. Many of our customers have seen such great results just by adding MenoRelief Pack into their daily diet!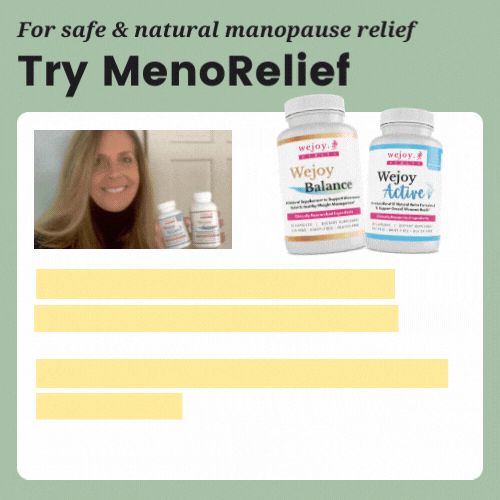 Leave a comment