4 Natural Ways To Get More Energy Throughout The Day When You Are 40 Years Old And Beyond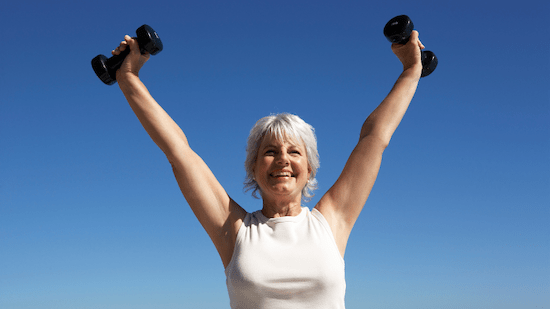 Growing old is a natural phenomenon that we all have to go through. Old age is something that we are all a little afraid to face. Getting physically and emotionally weak is not one's dream, but as we approach 40, the symptoms start showing. Body energy levels drop, and people become inactive. 
So, are there any ways to prevent our body from becoming physically weak as we age? Let's find out.
4 Natural Ways To Get More Energy
Here are four natural supplements and activities which will make you forget your age and let you gain more energy for the day.
1. Use PQQ + CoQ10 Supplement


The innovation of the Pyrroloquinoline Quinone supplement is one of the most amazing achievements in medical science. This supplement will not let you feel like you have aged at all. But how is it possible? To understand that, let's see how it works.
This supplement's main purpose is to regenerate mitochondria in your cells, which are responsible for providing you power and energy. These organelles reduce as you age which results in energy loss. By using PQQ, you can restore power and stay young.
It has been proven even more effective when combined with Coenzyme Q10, also known as CoQ10. The two work together to prevent many diseases, including memory failure.
2. Use Bioperine and Shilajit Supplements
The two of these supplements can provide great health benefits and are especially helpful for aging problems. 
Bioperine is a supplement made from black pepper that is useful for absorbing nutrients and preventing cancer and many other chronic diseases that are most likely to occur in old age.
Shilajit is a substance made through the decomposition of plants over the years and is used to treat diseases. The supplements are great at slowing the aging process by preventing cell damage.
Two are great anti-aging supplements that will grant you great energy levels. Use them in your 40s to maintain your energy levels.
3. Keep Yourself Active




Our bodies are going through so much after age 40, and we would most likely feel stressed out. To get rid of that, get yourself used to some physical activities which will keep you running. 
Do not pile up all the chores at one time of the day. Keep taking breaks and regain strength, so your body becomes active and works easily. 
4. Set Sleep Patterns


Sleep patterns affect your body more intensely than you think. Sleep on time and rest appropriately to give your body some rest. But do not exploit this pattern by taking long afternoon naps, which results in sleepless nights.

Night-time sleep is very important for having maximum energy levels for the day, so take good care of that.
Concluding
By taking care of your health, you are all set to live a healthy life after 40. So eat well and select a healthy lifestyle to preserve your energy.
If you're trying to incorporate the tips mentioned above, but you're unsure of where to start... Wejoy MenoEnergy Pack is here for YOU!

Many of our customers have seen such great results with weight loss just by adding Wejoy MenoEnergy Pack into their daily diet!  
Why Do Customers Love Wejoy MenoEnergy Pack?
So if you want to experience amazing results like Heather, Esther and 12,000 other women all around the world... try MenoEnergy Pack today and enjoy up to 20% off!  
Leave a comment