4 Natural ways to Reduce Menopause Fatigue
4 Natural ways to Reduce Menopause Fatigue
Menopause is a natural and inevitable stage in a woman's life, but it can come with a range of symptoms, including fatigue. While fatigue is a common symptom during menopause, fortunately, there are natural ways to reduce menopause fatigue that can help you feel more energized and refreshed.
1. Exercise Regularly
Regular exercise can help to reduce menopause fatigue It is highly recommended for women going through menopause, as it can help alleviate many of the symptoms associated with this transitional period. Exercise can boost energy levels by increasing blood flow and oxygen delivery to the body's cells. 
Aim for at least 30 minutes of moderate-intensity exercise most days of the week. Choose activities that you enjoy and look forward to, whether that's dancing, swimming, biking, hiking, or anything else that gets you moving. Try to spread your exercise out over the week, rather than cramming it all into one or two days.
Stretching exercises such as yoga or Pilates can also help improve flexibility and range of motion, which can be especially helpful for menopausal women experiencing joint stiffness.
It's important to be aware of any changes in your body and adjust your exercise routine accordingly. If you're feeling fatigued or experiencing joint pain, for example, you may need to reduce the intensity or duration of your workouts.
Remember, exercise doesn't have to be complicated or time-consuming to be effective. Even small amounts of physical activity can make a big difference in managing menopausal symptoms and improving overall health.
2. Eat a Balanced Diet
Eating a balanced diet can help to reduce menopause fatigue. A balanced diet should include plenty of fruits, vegetables, whole grains, and lean proteins. Avoid processed and sugary foods, as they can lead to energy crashes. It's also essential to stay hydrated by drinking plenty of water throughout the day.
It's also important to get enough calcium and vitamin D to support bone health. Good sources of calcium include dairy products, leafy greens, and fortified foods. Vitamin D can be obtained from sunlight exposure, fortified foods, and supplements. 
Include phytoestrogen-rich foods! Phytoestrogens are plant compounds that can mimic estrogen in the body and may help alleviate menopausal symptoms. Foods high in phytoestrogens include soy products, flaxseeds, lentils, and chickpeas.
3. Get Enough Sleep
Getting enough sleep is essential for reducing menopause fatigue. It is important for both physical and mental health. Aim for seven to eight hours of sleep each night. Establish a regular sleep routine by going to bed and waking up at the same time each day. 
Make sure your bedroom is dark, quiet, and cool. Use blackout curtains or an eye mask to block out light, and earplugs or a white noise machine to block out noise. You can also try relaxation techniques like deep breathing or meditation before bed to help you fall asleep faster.
4. Manage Stress
Stress can contribute to menopause fatigue. Finding ways to manage stress can help to reduce fatigue. Try activities like yoga, meditation, or tai chi to help you relax and reduce stress levels. You can also try journaling or talking to a friend or counselor about your feelings.
If you're experiencing persistent feelings of stress or anxiety, consider talking to a mental health professional. They can also help you develop coping strategies and provide support during this transition.
Maintaining social connections with friends and family can also help reduce feelings of stress and isolation. Consider joining a menopause support group or finding a trusted confidante to share your experiences with.
Taking time for yourself and engaging in activities you enjoy can help reduce stress and promote a sense of well-being. This can include anything from taking a relaxing bath to reading a good book or practicing a hobby.
Overall, managing stress during menopause involves a combination of lifestyle changes, self-care, and seeking professional support when needed. By prioritizing your health and well-being, you can navigate this transition with greater ease and confidence.
In conclusion, menopause can be a challenging time for many women, but there are natural ways to reduce menopause fatigue. Exercise regularly, eat a balanced diet, get enough sleep, and manage stress to help reduce fatigue during this time. Remember that these changes may take some time to have an effect, so be patient and consistent in your efforts.
Why Is Wejoy MenoEnergy Pack THE BEST Menopause Supplement to Reduce Menopause Fatigue?

Wejoy MenoEnergy Pack is a top-quality supplement that has been specifically designed to address the problem of menopause-related fatigue. It is made from a blend of natural ingredients that are known for their ability to boost energy levels, reduce stress, and promote overall well-being. This pack includes a range of supplements that work together to provide comprehensive support for women during this challenging time. By using Wejoy MenoEnergy Pack, women can experience a significant reduction in their menopause-related fatigue, allowing them to enjoy greater vitality and well-being. With its superior quality and effectiveness, Wejoy MenoEnergy Pack is undoubtedly the best supplement for menopause-related fatigue available on the market today.
Say Goodbye to Menopause Fatigue Today with Wejoy MenoEnergy Pack!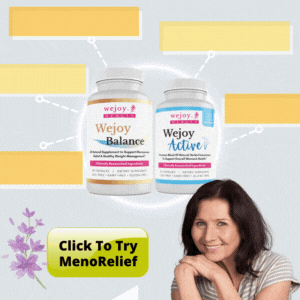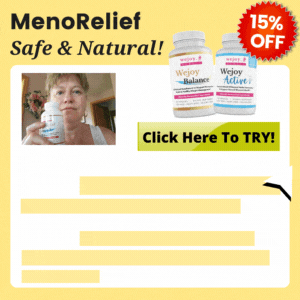 Leave a comment