5 Delicious Foods to Help You Beat Menopause Weight Gain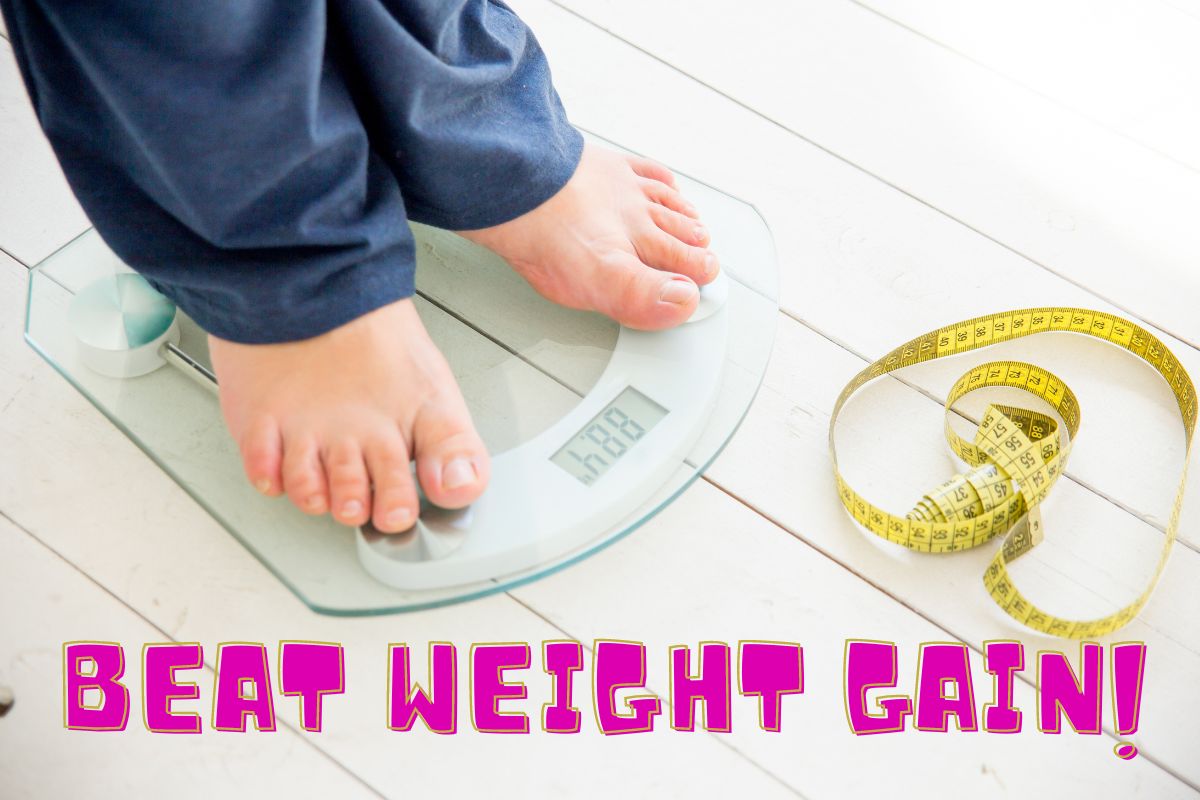 Menopause is a natural phase in a woman's life that brings about various physical and hormonal changes. Unfortunately, it often comes with the unwanted side effect of weight gain, making it challenging for women to maintain a healthy weight. While exercise and a healthy lifestyle are essential for weight management, there are some delicious and nutritious foods that can lend a helping hand. 
1. Leafy Greens - A Nutrient-Packed Delight
Leafy greens such as spinach, kale, collard greens, and Swiss chard are nutritional powerhouses that can be a game-changer during menopause. Low in calories and high in essential vitamins and minerals, these greens are particularly rich in calcium and vitamin K. Calcium is vital for maintaining bone health, which becomes crucial during menopause when the risk of osteoporosis increases. Moreover, their high fiber content aids digestion and helps keep you feeling full, reducing the temptation to overeat.

Cooking Method: Sauté a medley of spinach, kale, and Swiss chard with a drizzle of olive oil and garlic for a quick and nutritious side dish. For a refreshing salad, toss together various greens with a delightful balsamic vinaigrette.
2. Fatty Fish - A Delicious Way to Boost Metabolism
Fatty fish like salmon, mackerel, and sardines are not only mouthwatering but also rich in omega-3 fatty acids. These essential fats offer a plethora of health benefits, including reducing inflammation and supporting heart health. During menopause, when estrogen levels decrease, inflammation-related weight gain can be a concern. By incorporating omega-3 fatty acids, you can help counteract this effect and give your metabolism a healthy boost.

Cooking Method: Grill or bake a delectable salmon fillet with a squeeze of lemon and a sprinkle of herbs for a heart-healthy dinner. Alternatively, prepare a delightful tuna salad with canned tuna, olive oil, lemon juice, and diced vegetables for a quick and easy lunch option.
3. Greek Yogurt - A Creamy Delight for Gut Health
Greek yogurt is a scrumptious and nutrient-dense food that boasts probiotics, calcium, and protein – a trifecta for menopause weight loss. Probiotics are known for promoting gut health, which in turn can positively influence weight management and reduce bloating. Calcium in yogurt supports bone health, and the protein content helps you feel full and satisfied, curbing unnecessary snacking.

Cooking Method: Transform your breakfast with a dollop of Greek yogurt paired with fresh fruits, nuts, and a drizzle of honey for a delightful and filling morning meal. For a nutritious and convenient option, use it as a base for smoothies, blending in your favorite fruits and vegetables.


4. Berries - Delicious Antioxidant-Rich Treats
Berries like blueberries, strawberries, raspberries, and blackberries are nature's treasure trove of antioxidants and fiber. Antioxidants protect your cells from damage caused by free radicals, which can be especially helpful during menopause when hormonal fluctuations may increase oxidative stress. With their fiber content aiding digestion and regulating blood sugar levels, berries become the perfect ally against weight gain.

Cooking Method: Mix a variety of berries with Greek yogurt or oatmeal for a delicious and satisfying breakfast. For a refreshing treat, blend berries with a splash of almond milk into an antioxidant-rich smoothie.

5. Nuts - The Crunchy Solution for Hormone Balance
Nuts, including almonds, walnuts, and pistachios, are scrumptious and nutrient-dense snacks that provide healthy fats, protein, and essential minerals. During menopause, hormone balance becomes a priority, and nuts offer valuable nutrients that can help in this regard. Their healthy fats can also assist in reducing belly fat, a common concern during menopause.

Cooking Method: Roast a handful of mixed nuts with a pinch of sea salt for a crunchy and satisfying snack. Additionally, enhance your salads, yogurt, or oatmeal with chopped nuts for added texture and nutrition.

Introducing MenoSlim Pack - Your Companion for Menopause Weight Loss

While a balanced diet is essential for menopause weight management, some women may benefit from additional support. The MenoSlim Pack is a carefully crafted supplement designed to address menopause-related weight gain and associated symptoms. Packed with natural ingredients like Black Cohosh, Ashwagandha KSM-66, Fenugreek Seed Extract, and Turmeric root powder, this unique blend aims to alleviate menopause symptoms and support hormonal balance.
Conclusion
Embarking on a journey to manage weight gain during menopause can be a rewarding experience with the right foods on your side. By incorporating these tasty options like leafy greens, fatty fish, Greek yogurt, berries, and nuts into your daily diet, you'll not only aid menopause weight loss but also boost your overall well-being. For those seeking extra support, the MenoSlim Pack offers a natural and effective solution to tackle menopause-related weight gain and symptoms. Remember to consult with a healthcare professional before making any significant dietary changes or starting any new supplements to ensure it aligns with your individual needs and health status. Here's to embracing menopause with delicious, nutritious, and empowering choices!

Say Goodbye to Menopause Weight Gain Today with Wejoy MenoSlim Pack!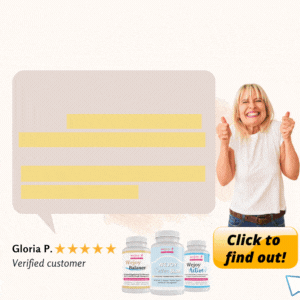 Leave a comment