5 Types Of Food To Avoid During Menopause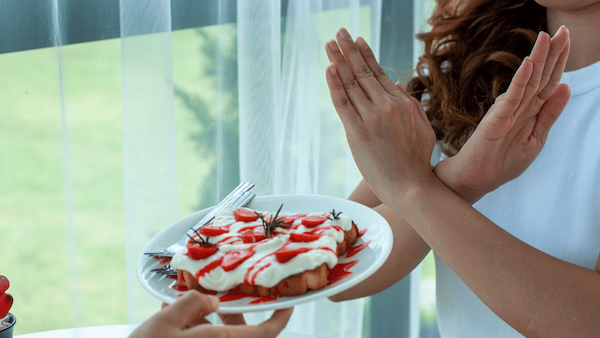 Finding it hard to manage your menopause period? No need to panic because it's only natural that your body is undergoing a transition. Due to the intense symptoms, the perimenopause or menopause phase may be quite stressful for women.

Hot flashes at night, insomnia, weight gain, disturbed metabolism, vaginal dryness, and moodiness are some symptoms that can be quite troublesome.

Though many supplements and other artificial treatments exist to avoid them, natural measures can help too! It can be restrained by following a healthy diet and avoiding food that can be harmful in this condition. 
Food To Avoid During Menopause and Perimenopause
Here are some food items you can easily squeeze into your diet plan to help you lessen the severity of perimenopause and menopause symptoms.
Alcohol
Partying the nights away with fancy cocktails may seem fun, but only if you're not entering perimenopause. Alcohol consumption is known to worsen the condition and cause hot flashes due to the drop in estrogen level.

In addition to that, it is also high in calories and can contribute to increasing your weight. Psychologically, alcohol disturbs your mental health by inducing stress, depression, and anxiety. So get yourself some healthy replacements for cocktails, so you don't have to give up on fun nights while taking care of your body.
Processed Foods
The modern lifestyle craves convenience and shortcuts for everything, which also applies to our diet. Microwave foods, canned foods, fast foods, and frozen foods have become an essential part of our lives.

But that doesn't mean that its nutritious value has increased. Bloating and dehydration are some of its side effects during menopause. So avoid them as much as possible and stick to natural food items.
 
Spicy Foods
Spice lovers, it's time to hold yourself back because you'll be shocked after knowing its effects on your menopause symptoms. We know spices have many health benefits, but they pale in comparison to their harmful side effects during menopause and perimenopause.

Hot flashes and sweats at night can be triggered if you are eating spicy food. Instead of spicy herbs, use other flavorful herbs to enjoy your meal to the fullest without caring much about its side effects.

 

Red Meats
One type of food that you should avoid during perimenopause and menopause is fatty meats. While red meat does contain some important nutrients like protein and iron, it is also high in saturated fat. This type of fat can increase your risk of heart disease and stroke, both of which are more common during menopause.

What's more, fatty meats can also contribute to weight gain, which can worsen other menopausal symptoms like fatigue and sleep difficulties. Instead of eating fatty meats, try leaner cuts of meat like chicken or fish. You can also get your protein from plant-based sources like beans and tofu. By making some simple changes to your diet, you can help make perimenopause and menopause a little bit easier to manage.
Sugar
Who skips the desert, right? The natural affinity to sugar results from the hormones secreted by its intake, making us crave it even more. But during menopause, gaining weight is the last thing we need, so sugar is not the ideal choice.

Avoid sugar-containing food and beverages because they can cause fatigue, and try using natural sugars instead, like fruits and honey.
Conclusion
It is a little tough to control your eating habits, but once you get used to the natural flavours, you won't be able to bounce back. Start eating healthy because you are what you eat!
 
The Final Tip...
We understand that menopause can be a difficult journey for many women. Hence we created Wejoy Health products to help women to relieve menopause symptoms naturally.
If you're trying to incorporate the tips mentioned above, but you're unsure of where to start... Wejoy MenoSlim Pack is here for YOU!
Many of our customers have seen such great results with weight loss just by adding Wejoy Menoslim Pack into their daily diet!
Why Do Customers LOVE Wejoy MenoSlim Pack?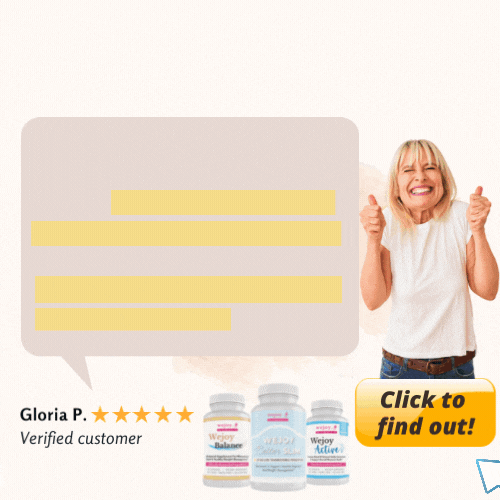 So if you want to experience the weight loss benefits like Emily, Gloria and 12,000 other women all around the world... try MenoSlim Pack today!


Leave a comment