6 Reasons Why Women Love Wejoy Balance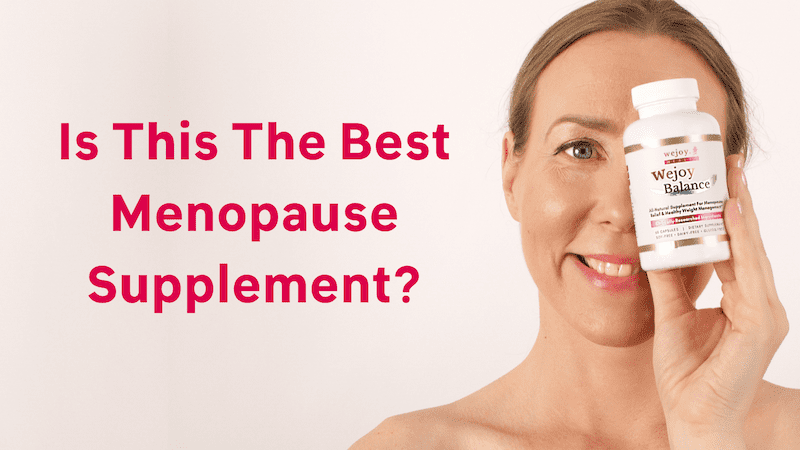 Do you ever feel like your life is out of balance? You're not alone. More than 75% of women report experiencing symptoms of menopause, including mood swings, hot flashes, and night sweats. But menopause doesn't have to be a pain.
Wejoy Balance is a natural supplement that helps to ease these menopausal symptoms and restore balance to your life.
Wejoy Balance has been voted as the #1 People Choice (Click to view)
But what makes it so popular with women? 
Here are six reasons why women love Wejoy Balance all over the world:
#1: Hormone-Free
As more and more women are looking for hormone-free alternatives to HRT, Wejoy Balance is becoming increasingly popular. Unlike hormone replacement therapy (HRT), which can have several side effects.
Wejoy Balance uses a patented blend of herbs and minerals to alleviate menopausal symptoms naturally. So you can feel your best without worrying about the risks associated with HRT.
#2: They See Faster Results Thanks To The Product's Bi-Genic Balance
Wejoy Balance is formulated with a unique blend of ingredients, including black cohosh, Fenugreek, and Ashwagandha, that works together to relieve menopausal symptoms.  
But what sets Wejoy Balance apart from other menopause supplements is its Bi-Genic Balance. 
Wejoy Balance is a perfectly-balanced blend of adaptogen and phytoestrogen that helps to target the two essential hormones: estrogen & cortisol. To boost your estrogen levels, fenugreek extract is a great option.  
This phytoestrogen has been shown to alleviate symptoms of menopause, such as hot flashes and night sweats. Plus, it's a safe and natural way to increase your estrogen levels.
#3: Helps Them Stay Calm And Relaxed
One of the most notable benefits of Wejoy Balance is its ability to help reduce stress and anxiety levels. This is thanks to one of its key ingredients, Ashwagandha, a powerful herb that has long been used in traditional Ayurvedic medicine to help promote calm and relaxation. 
If you're struggling with menopausal symptoms like anxiety and stress, Wejoy Balance can help you feel more relaxed and in control.
#4: Experience Weight Loss Without Any Changes In Diet
Wejoy Balance also contains a proprietary blend of ingredients to help you lose weight safely and effectively. It has a unique blend of ingredients that helps to boost metabolism and burn fat.

The main ingredient in Wejoy Balance is Ashwagandha KSM 66, which has been clinically proven to help with weight management & stress-related food cravings

People taking Ashwagandha also experienced a significant reduction of bodyweight.

Wejoy Balance also includes green tea extract, which is also effective in weight loss. The results of a study conducted in 60 obese individuals showed that those taking green tea extract lost 7.3 pounds more and burned 183 more calories per day. 
The ingredients in Wejoy Balance are all natural and have been proven effective in weight loss. 
#5: No Weird Taste
Some menopause supplements can have a strong and unpleasant taste.
Wejoy Balance is a natural supplement many women love because it has no weird aftertaste.  
The ingredients are based on scientific studies, so you know they're effective. Plus, the active ingredients in Wejoy Balance help to promote a sense of overall well-being.  
Whether you're dealing with stress or just looking for an edge in your workout, Wejoy Balance can help you feel your best.
#6: Feel Likes Themselves Again
Wejoy Balance is a novel, hormone-free way to alleviate menopause symptoms and help women feel like themselves again. 
The Wejoy Balance team has spent years researching the best ingredients and developing the perfect formula to help women feel like themselves again. Wejoy Balance is the result of our dedication to providing the highest quality products that help improve women's lives.
Wrap Up!
There you have it! Six reasons why women love Wejoy Balance. From the all-natural ingredients to the actual scientific studies, Wejoy Balance has everything you need to feel your best. Try it yourself and see how Wejoy Balance can help you achieve optimum health!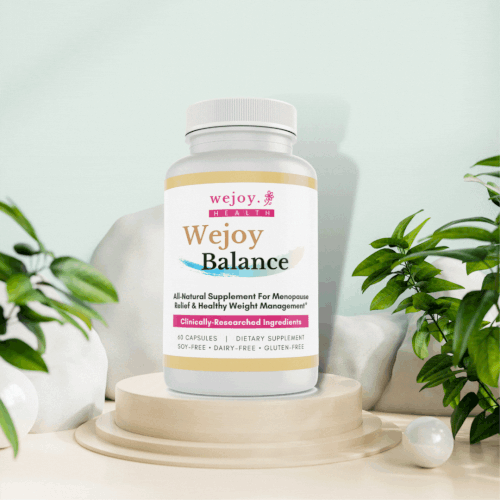 The Final Tip...
We understand that menopause can be a difficult journey for many women. Hence we created Wejoy Health products to help women to relieve menopause symptoms naturally. If you're trying to incorporate the tips mentioned above, but you're unsure of where to start... Wejoy Balance is here for YOU! Many of our customers have seen such great results just by adding Wejoy Balance into their daily diet!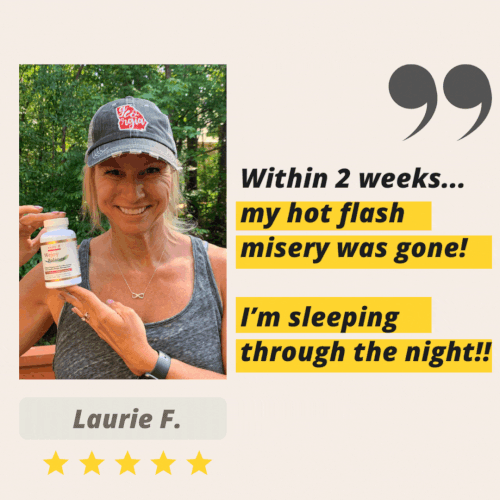 Leave a comment