Are You Experiencing Thyroid Menopause? 3 Effective And Natural Ways For Thyroid Menopause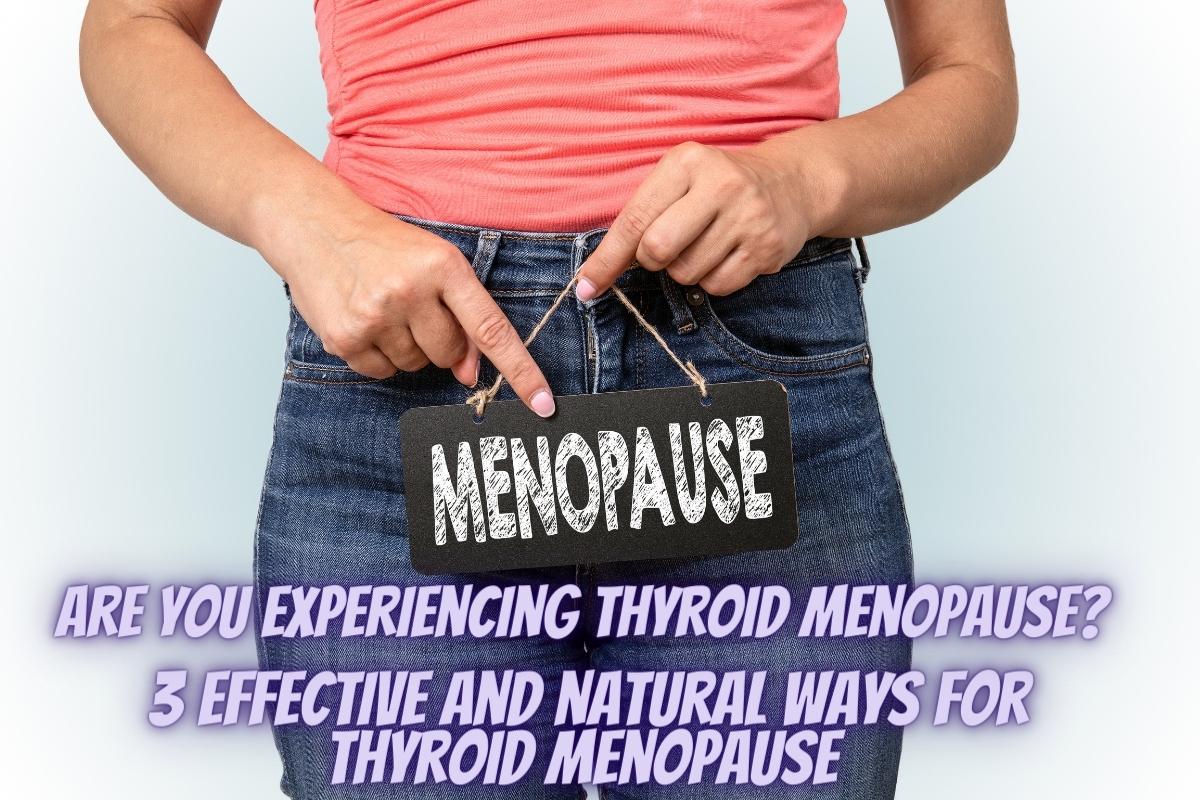 If you're a woman over 40, you may be experiencing symptoms like fatigue, brain fog, and changes in your weight. It can be tough to know whether these symptoms are related to your thyroid or menopause. That's why it's important to understand what's going on with your body during perimenopause and menopause and how it affects your thyroid. By managing your symptoms, you can improve your overall health and wellness. Let's take a closer look at what you need to know.

When you go through menopause, your body makes less estrogen and progesterone hormones, which can affect your thyroid. Your thyroid is a small gland in your neck that makes hormones that help control your metabolism and other important functions in your body. So, changes in your hormone levels during menopause can impact how well your thyroid is working.

The Symptoms of Thyroid Dysfunction During Menopause Can Vvary And May include:


Fatigue
Weight gain
Hair loss
Dry skin
Joint pain
Muscle aches
Difficulty concentrating
Cold intolerance
Depression or anxiety
Irregular periods
3 Natural Remedies That Can Help With Thyroid Menopause


1. Eat a healthy diet

Eating a well-balanced diet that includes plenty of fruits, vegetables, whole grains, lean proteins, and healthy fats can help support thyroid health during menopause. Foods that are rich in iodine, such as seaweed and seafood, can also be beneficial. Additionally, avoiding processed foods, caffeine, and alcohol can help reduce inflammation and support overall health.

2. Exercise regularly

Regular exercise can help manage stress levels, which can have a positive impact on thyroid function during menopause. Exercise can also help support bone health, which is important during menopause when the risk of osteoporosis increases.

3. Use natural supplements

Certain supplements may also support thyroid health during menopause, including iodine, selenium, and zinc. However, it's important to consult with a healthcare professional before taking any new supplements, especially if you have a pre-existing medical condition or are taking medication. 
If you're experiencing symptoms that could be caused by either a thyroid disorder or menopause, it can be hard to tell the difference. Hormone replacement therapy (HRT) and phytoestrogen supplements may not impact your thyroid function, but if you have hypothyroidism and take thyroxine medication, they could interfere with the absorption of that medication. It's important to speak with your doctor or pharmacist before taking any natural or complementary remedies for menopause symptoms. They can help you determine what's safe and effective for you, and whether there are any potential interactions with your current medications or health conditions.

If you're a woman over 40, you might be interested in learning more about the Wejoy Balance supplement. This supplement contains natural ingredients that are designed to help support your body during menopause and promote overall health in a natural and effective way. It's important to remember, however, that everyone's body is different, so it's always a good idea to talk to your healthcare professional before starting any new supplements.


The Ideal Pack For Complete Thyroid Menopause - Wejoy Balance
Don't let thyroid menopuase hold you back - try Wejoy Balance today!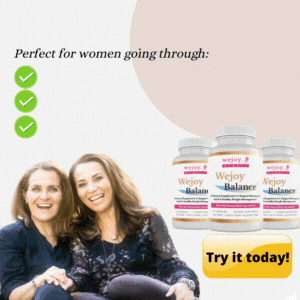 Leave a comment