Natural Ways To Lose Weight As a Working Professional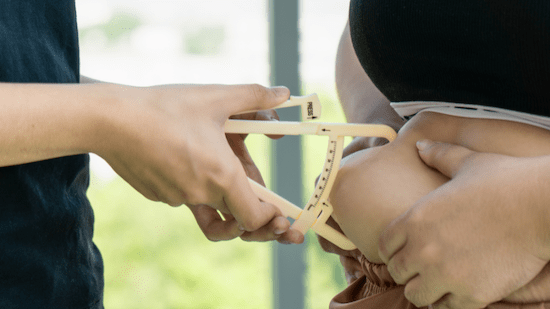 Maintaining your weight while working sounds like a distant dream. With deadlines on your mind and a tight schedule to follow, it's understandable if you are finding it hard to keep your weight in check. It may seem impossible to lose weight while you're this busy, but it's not. Here's how!


Natural Ways to Lose Weight
No synthetic diet, no artificial ways. Here are some naturally effective ways to lose weight as a working professional.
Start Your Day With a Run
Whether you want to lose weight, a morning workout is always the best way to start your day. Inhaling lots of oxygen and burning some calories can be a great addition to your routine. So go out running in the park or bless the gym's treadmill to attain the body of your dreams. 
Having a Nutritious Breakfast
Quick question! Which is the most important meal of the day? Everyone knows the answer is breakfast. Skipping it is not an option because it will provide you with more energy than any other meal of the day. Moreover, by treating yourself to a protein-rich breakfast, you won't get hunger pangs or sweet cravings for the rest of the day.
Thermogenic Probiotics
Thermogenic probiotics are good bacteria that are super-efficient in absorbing calories and breaking down fat cells, which ultimately helps in weight loss.
Though this weight loss method is still understudied, the research results were so positive that health experts deemed it proficient against weight gain, disturbed metabolism, and inflammation. 
Some probiotics are found in milk, cottage cheese, and yogurts. Adjust these food items in your diet plan and continue your weight loss journey without taking extra time
Stay Active
Working as a professional can be quite stressful, and it's only natural if you want to rest. But staying active will help you burn calories and stay healthy.
Because you have to sit most of the time in the office, the metabolism is affected. So move around as much as possible to burn those calories. Take the stairs instead of the elevator for doing your daily cardio exercise.
Stay Hydrated
Never leave yourself without the company of a water bottle to stay hydrated and fresh. You would likely want to have a snack or crave something sweet while working. In that case, most people end up eating something unhealthy. 
You can avoid snack cravings and fatigue by drinking plenty of water and continue with your day.
Avoid Unhealthy Food
Hunt down the nutrients in natural foods and stop eating food rich in fat and cholesterol. There are so many healthy snacks that you can have during your lunch time, such as whole grain meals and natural supplements. 
Switch to fresh juices instead of colas and replace the fast food you are used to with fresh fruits and vegetables for a sound body and mind.
Wrapping Up
You see, there's no hardcore exercise or diet plan you have to follow while working. You have to prioritize some healthy habits and make them a part of your daily routine to eliminate that extra weight that's bothering you!
Hear from our customers how MenoSlim Pack has helped them to lose those muffin top and shake off unhealthy weight gains naturally!
Let MenoSlim Pack Help You To Curb Unhealthy Cravings And Bloating Today!
If you want to experience the weight loss benefits like Emily, Gloria and 12,000 other women all around the world... try MenoSlim Pack today and enjoy up to 20% off!   
Leave a comment