Thinking Of HRT For Menopause? Choose These Organic Relief Methods Instead!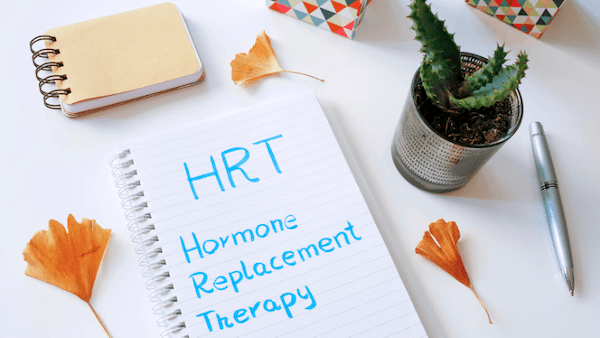 Coping with menopausal symptoms and taking steps to ensure personal hygiene is the prime concern of women going through it, but using shortcuts and possibly dangerous treatments isn't the best idea. Is it?

Hormone Replacement Therapy is an option chosen by women to get relief from menopausal symptoms. Still, health care professionals have come forward with research containing evidence that suggests why it is not recommended.

The research shows that HRT is not very helpful in avoiding chronic conditions. The imbalance of estrogen and progesterone causes heart disease, breast cancer, and stroke risks. Despite its effectiveness in treating brittle bones and osteoporosis, it is still not a feasible solution considering its other harmful impacts on human health.

So what exactly should one do to restrain menopausal effects? The answer lies in the organic measures which should be taken to achieve a reasonable solution to stay fit.
Organic Methods To Curb Menopause
Here are some natural ways that you can use to curb menopause.
Intake of Organic Supplements
Nothing's better than some natural herbs and supplements to help you regulate normal body functioning, all while limiting the symptoms of the postmenopausal period.

Some of these supplements, such as Black cohosh, grant benefits like mood positivity, increasing serotonin levels, and ultimately protecting you from the possible risk of depression.
Similarly, Fenugreek is one of the most trusted treatments for hormonal imbalances.

Fenugreek is a plant native to western Asia and northern Africa that has been used as a culinary spice and natural remedy for centuries. It is thought to work by mimicking the hormone estrogen.

This can help to reduce hot flashes, night sweats, and vaginal dryness. Additionally, the plant is a rich source of phytoestrogens, compounds with weak estrogenic activity that benefit women during menopause.

Other supplements include Red clover, phytoestrogens, prebiotics, and probiotics which naturally work and help reduce physical symptoms like sweats and flashes.


Drink Plenty of Water
Dryness and dehydration are major problems faced by women going through menopause. By regulating water levels in the body, one can maintain the metabolism and prevent weight loss and other issues often caused by hormonal changes.
Eating a Balanced Diet
Your food choices highly matter if you want to avoid severe menopause symptoms. All you have to do is avoid gaining weight by eating fruits and vegetables, which will prevent diseases and provide you with natural nutrients.

Similarly, processed food will physically and mentally harm your body during the postmenopausal period. Avoid foods that can cause night sweats and flashes and worsen your body condition.

Eat regularly and eat healthy food for a sound body with great sleep and mood patterns to deal with menopause.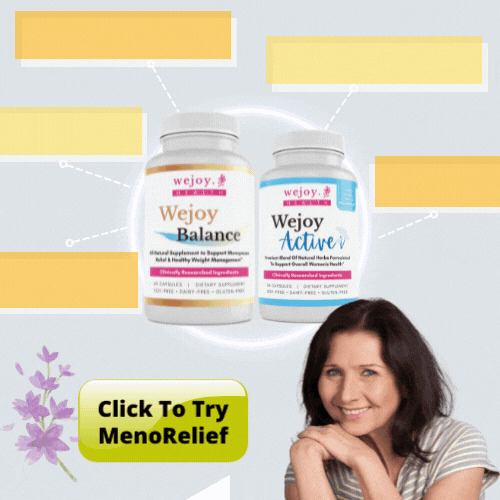 Conclusion
There are several reasons why you should avoid HRT and studies show organic methods are a better way to curb menopause. HRT can often lead to many unwanted side effects, such as heart disease, hot flashes, and mood swings. HRT may also increase your risk of developing breast cancer or blood clots.

On the other hand, organic methods such as taking organic supplements, drinking plenty of water, and eating a balanced diet are generally safe and effective. Moreover, these organic methods provide numerous other health benefits, such as improved digestion and increased energy levels.

Therefore, if you are looking for a safe and effective way to manage your menopause symptoms, consider organic methods instead of HRT.
  
The Final Tip...
We understand that menopause can be a difficult journey for many women. Hence we created Wejoy Health products to help women to relieve menopause symptoms naturally. Many of our customers have seen such great results just by adding MenoRelief Pack into their daily diet!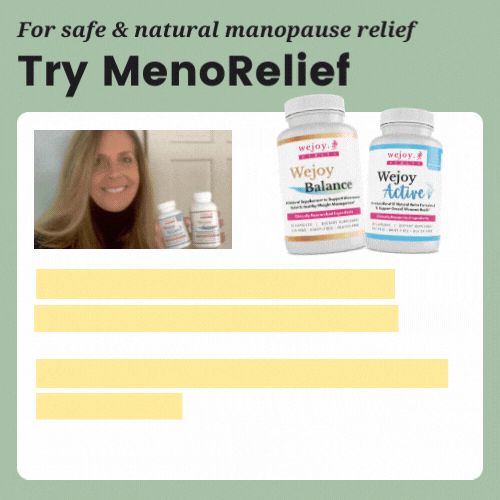 Leave a comment