What Is Thyroid Menopause & 5 Ways To Ease The Symptoms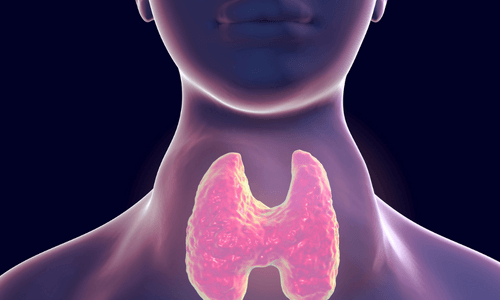 Menopause is a natural process that typically occurs in women between the ages of 45 and 55. While menopause is a normal part of aging, some women may experience a more severe form known as thyroid menopause.
Thyroid menopause is caused by a decline in the production of thyroid hormone. This can lead to symptoms such as fatigue, weight gain, hair loss, and depression. Thyroid menopause can also cause irregular periods, sleep problems, and joint pain.
If you are looking for natural ways to treat your thyroid condition, there are plenty of remedies that have been shown to be effective.
We suggest starting with some of the methods outlined in this post and seeing how they work for you.


Here are five of them:

Ashwagandha
Ashwagandha is an Ayurvedic herb that has been used for centuries to treat a variety of ailments. Modern science has begun to back up many of the traditional uses of this versatile herb, including its ability to treat thyroid problems.

Studies have shown that Ashwagandha can help to normalize thyroid hormone levels and improve symptoms like fatigue, weight gain, and hair loss. In addition, Ashwagandha is a powerful antioxidant that helps to protect the thyroid gland from damage.

If you are suffering from a thyroid disorder, consider adding Ashwagandha to your treatment plan.


Iodine 


Iodine is an essential component of thyroid hormones. Without enough iodine, the thyroid cannot make enough thyroid hormone. This can lead to a condition called hypothyroidism, which can cause a person to feel tired, slow down mentally, and gain weight.

Not having enough iodine can cause goiter, which is when the thyroid gland becomes enlarged.

Luckily, iodine deficiency is easily preventable by taking iodine supplements or eating foods that are rich in iodine (such as seafood or iodized salt).
 
Get Regular Exercise
Exercise is important for maintaining good health. It helps to improve circulation, boost the immune system, and prevent conditions such as obesity and heart disease.

Getting regular exercise can be challenging, but there are many ways to make it part of your daily routine. Taking a brisk walk in your neighborhood or going for a swim at the local pool are great ways to get started.

You can also join a gym or fitness class, or invest in some home workout equipment. No matter how you choose to exercise, getting moving is an important step towards feeling your best.
 
Turmeric


Turmeric is a spice that has been used in Asian dishes for centuries. It is also known for its medicinal properties and has been used to treat a variety of conditions, including thyroid disease.

The active ingredient in turmeric, curcumin, is thought to have anti-inflammatory and antioxidant effects. These properties may help to protect the thyroid gland from damage and reduce the production of thyroid hormones.

In addition, turmeric may help to lower levels of LDL cholesterol and improve circulation.
Omega-3 Fatty Acids


Omega-3 fatty acids play an important role in supporting thyroid health. These fatty acids help to reduce inflammation and promote hormone balance. Furthermore, they provide the building blocks for thyroid hormone production.

As a result, omega-3 fatty acids are essential for maintaining healthy thyroid function. Get your omega-3 fatty acids from sources such as fish, nuts, and supplements.

Incorporating these nutrient-rich foods into your diet can help to support thyroid health and keep your metabolism running smoothly.
Wrap Up! 
If you are looking for a more natural way to treat your thyroid, consider trying some of these remedies. They may help improve your symptoms and get your thyroid back on track.

Have you tried any of the remedies mentioned above? What was your experience?

  
The Final Tip...
We understand that taking ingredients such as Turmeric, Ashwagandha and Omega 3 on a daily basis is tough, that's why we recommend MenoEnergy Pack!
Because you can easily obtain your daily intake of these ingredients with this bundle!

Many of our customers have seen such great results just by adding MenoEnergy Pack into their daily diet!
Leave a comment